Willow Risk Advisors
Willow Risk Advisors is a leading provider of Professional Liability (Malpractice) Insurance, with a special focus within the healthcare practice industry.
Alternative Risk Transfer and Special Programs
Physician Partners
Physicians' exposures have changed drastically over the past several years. As your advocate, we will protect your practice from new and emerging risks. We are constantly partnering with physicians and practices to put together an insurance program with competitive terms so you can focus on doing what you do best – Practice Medicine.
Facilities
We have the expertise to handle all types of facilities from stand-alone centers to regional & national healthcare delivery systems. We understand how this type of exposure can be complex. We take the time to understand the exposure and work with the carrier(s) to build your program around the facility.
Alternative Risk Transfer and Special Programs
What sets us apart from others in our industry is our ability to build a customized program around your physician group or facility. As healthcare is changing with the consolidation of physician groups and facilities, your options in the insurance market change as well. At Willowrisk, we look to partner with you to create and implement group and associated programs. These may include specialty-specific or group associations.
News
Be updated with the latest news and developments about Willow Risk Advisors and our partners.
The Community Oncology Alliance (COA) has chosen The Doctors Company, part of TDC Group, as the exclusively endorsed medical malpractice insurer for its members.
August 2023
COA is a nonprofit organization dedicated to advocating for community oncology practices and, most importantly, the patients they serve. For more than 20 years, COA has been the only organization dedicated solely to community oncology, where the majority of Americans with cancer are treated.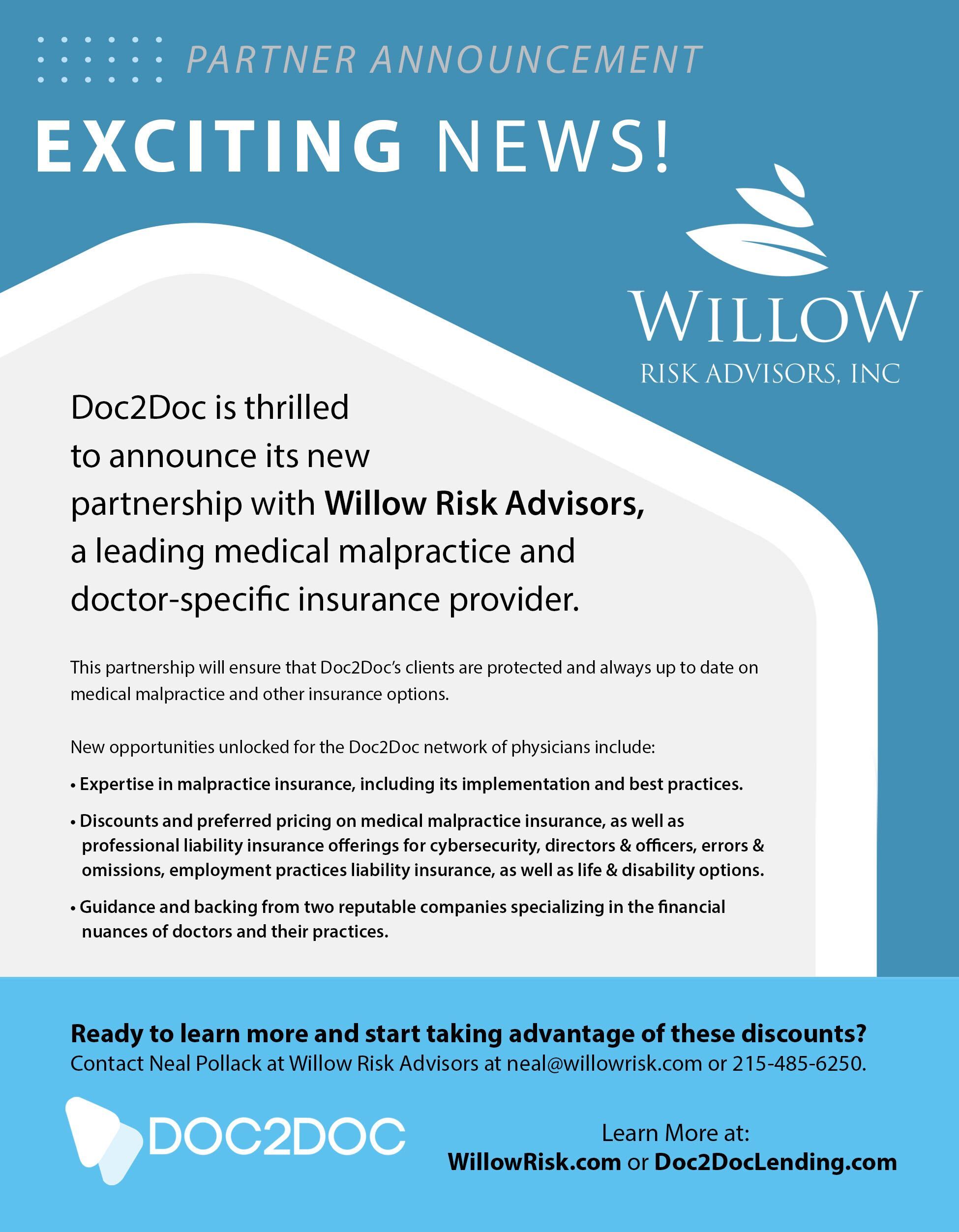 ×
Let's have a conversation.
Our team strives to serve with honesty,
integrity, and open communication